ALIBI'S LITTLE CORNER STUDIO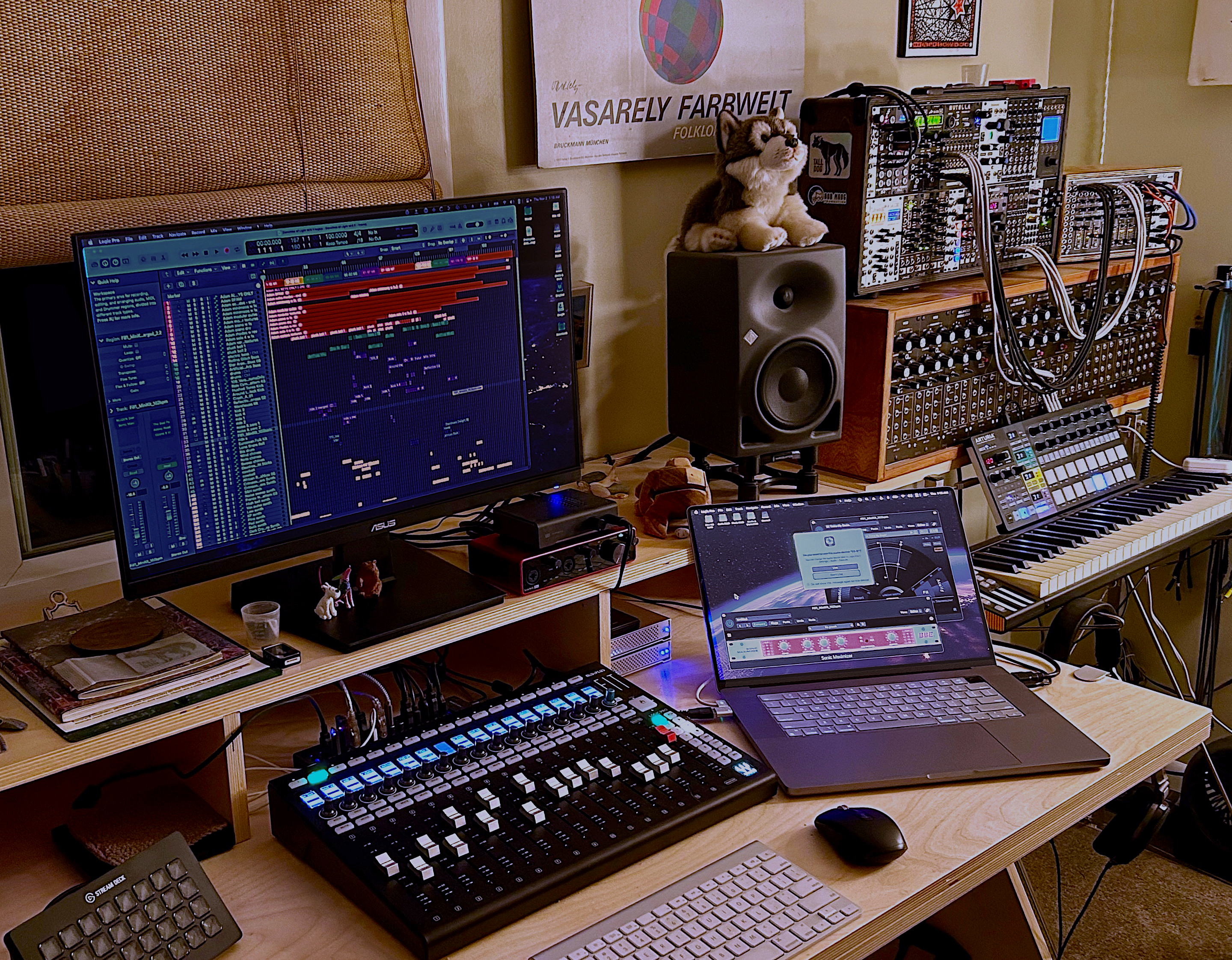 My studio area, with various tools and some very nice Neumann KH 120  monitors.
"People sometimes like to ask me what instruments or effects I use on my projects. I have always been somewhat reluctant to go into this, not because it's at all a secret, but more because people tend to over-focus on the tools rather than on the sounds and sonic landscapes themselves. Having said that, I thought I would share what I actually use these days in my studio. I'm not formally endorse these as products, but they are all excellent studio tools each in their own ways, and I would not hesitate to recommend them to a friend or fellow musician or composer." 
First and foremost, I have a Eurorack modular system: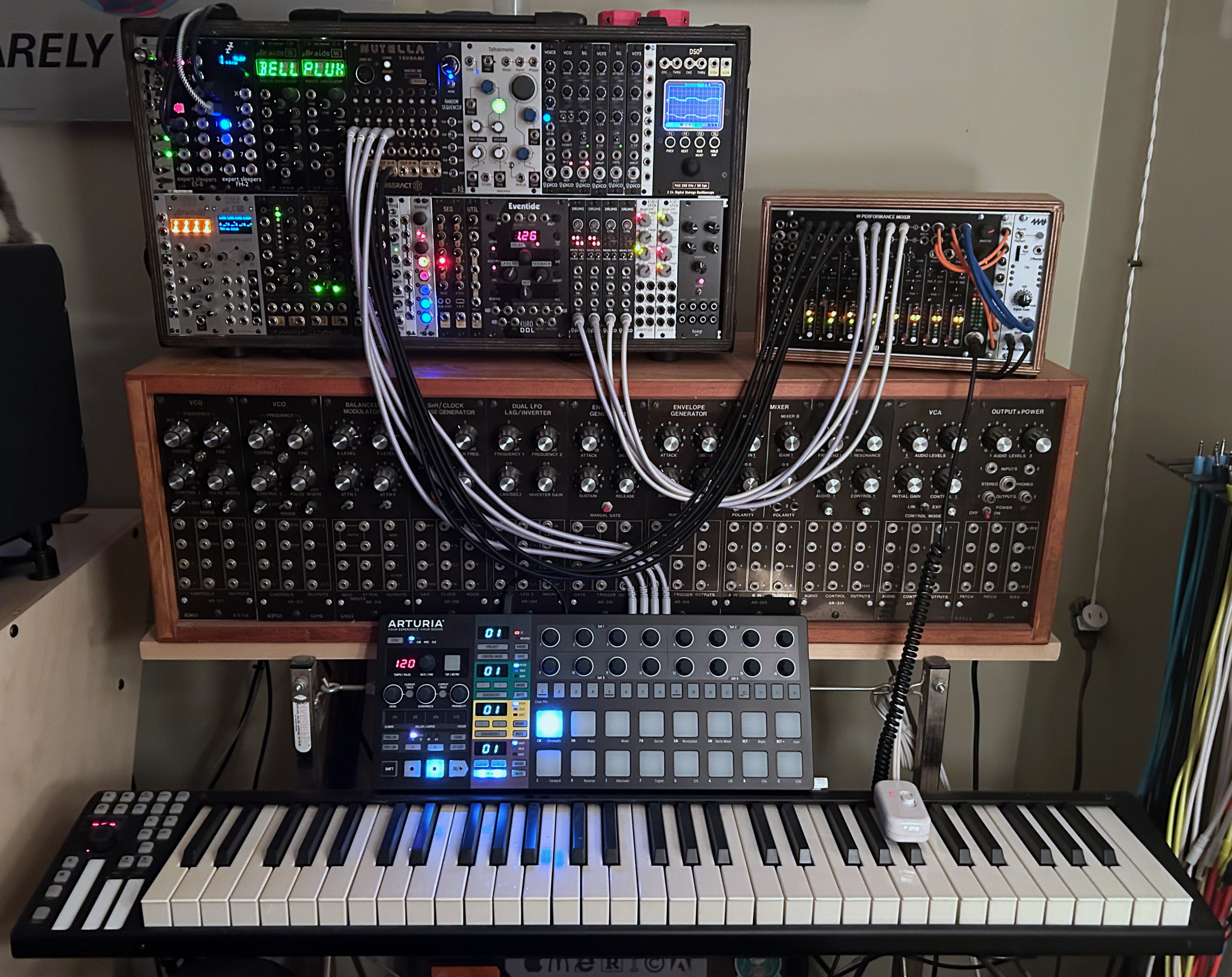 The system changes from time to time, and is in process at the moment as I figure out a balance that I want for modular synth live performance. It includes all of the Tall Dog Electronics SE series modules: uBraids SE, uClouds SE, uRings SE, and uo_C SE (Ornament & Crime). All of the modules are licensed CC BY-SA 4.0 and are designed, manufactured, and sold by my son Dan at Tall Dog Electronics. More info and availability at http://www.tall-dog.com/
I also have a classic/vintage ARIES modular system,
which I hand built from kit in 1975-6. It was fully restored by Dan Gilbert.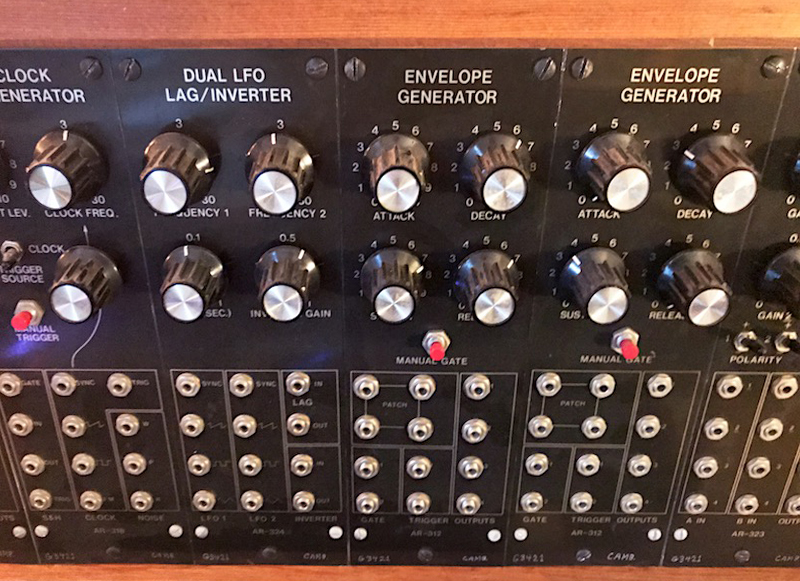 Software I use
(partial list)
                                    Arturia VI
                                    East/West Ghostwriter
                                    Garritan Personal Orchestra
                                    Modartt Pianoteq
                                    Native Instruments Komplete
                                       (Absynth, Reaktor, Battery)
                                    Spitfire Ólafur Arnalds Composer Toolkit
                                    Spitfire Ólafur Arnalds Chamber
                                    Spectrasonics Omnisphere 2
                                    Spitfire Phobos
                                    Toontrack Superior Drummer
                                               Blue Cat MB-7 Mixer/EQ
                                      WayOutWare TW 2600



Celemony Melodyne 
Eventide EQuivocate/Elevate bundle 
Eventide Anthology XI bundle
Exponential Audio R2 Stereo Reverb 
iZotope Alloy / Neutron / Ozone 
Kush Hammer DSP 
LiquidSonics Seventh Heaven Reverb 
Nomad/BBE D82 Sonic Maximizer 
PSP Vintage Warmer2 
Sonarworks Reference Monitoring 
WaveArts PowerSuite 
Waves Diamond Bundle 
Logic Pro X 
Expert Sleepers Silent Way 
Finale 
...and a bunch of other things and devices,  
a small assortment of percussion, toys and  
instruments, and processed guitars and  
vocals. This list is fluid and likely always will be. 
I have a  new studio manager here! Her name is Alibi.
She has a specific interest in anything in the studio she considers edible.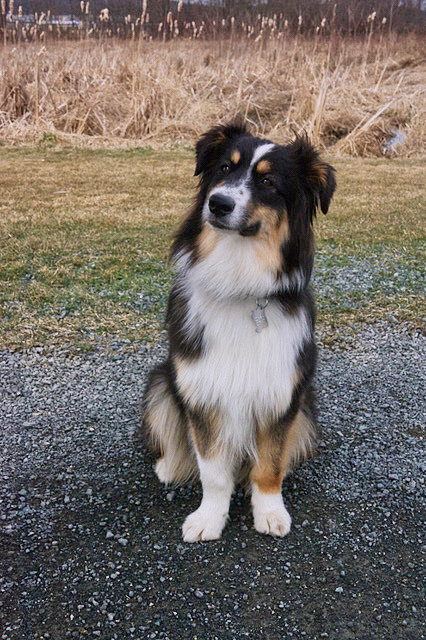 Sirius (Siri), my previous studio manager, passed away
in December after 12½ years of excellent service.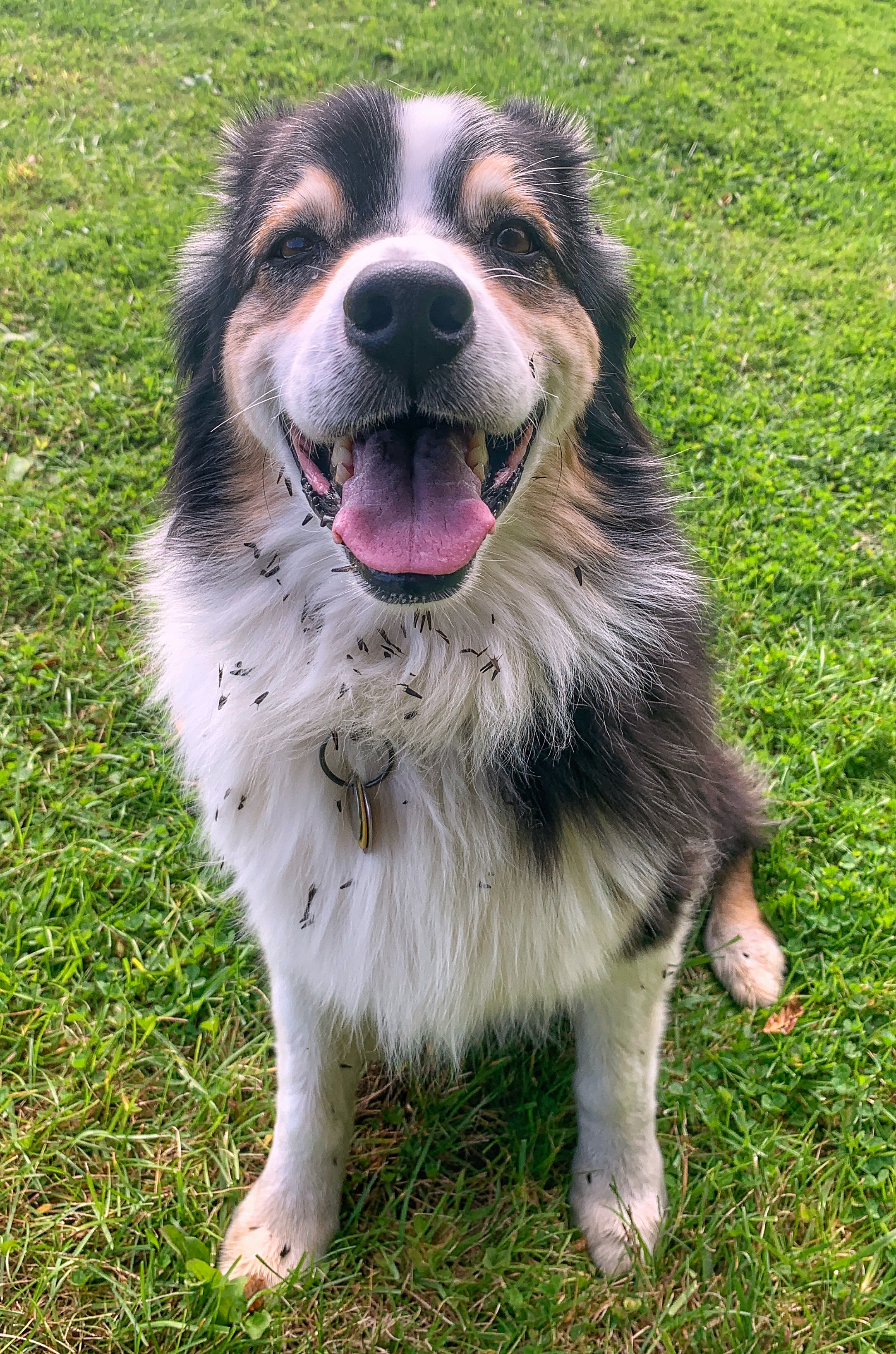 Siri (July 2010 - December 2022)
He was the goodest boy!